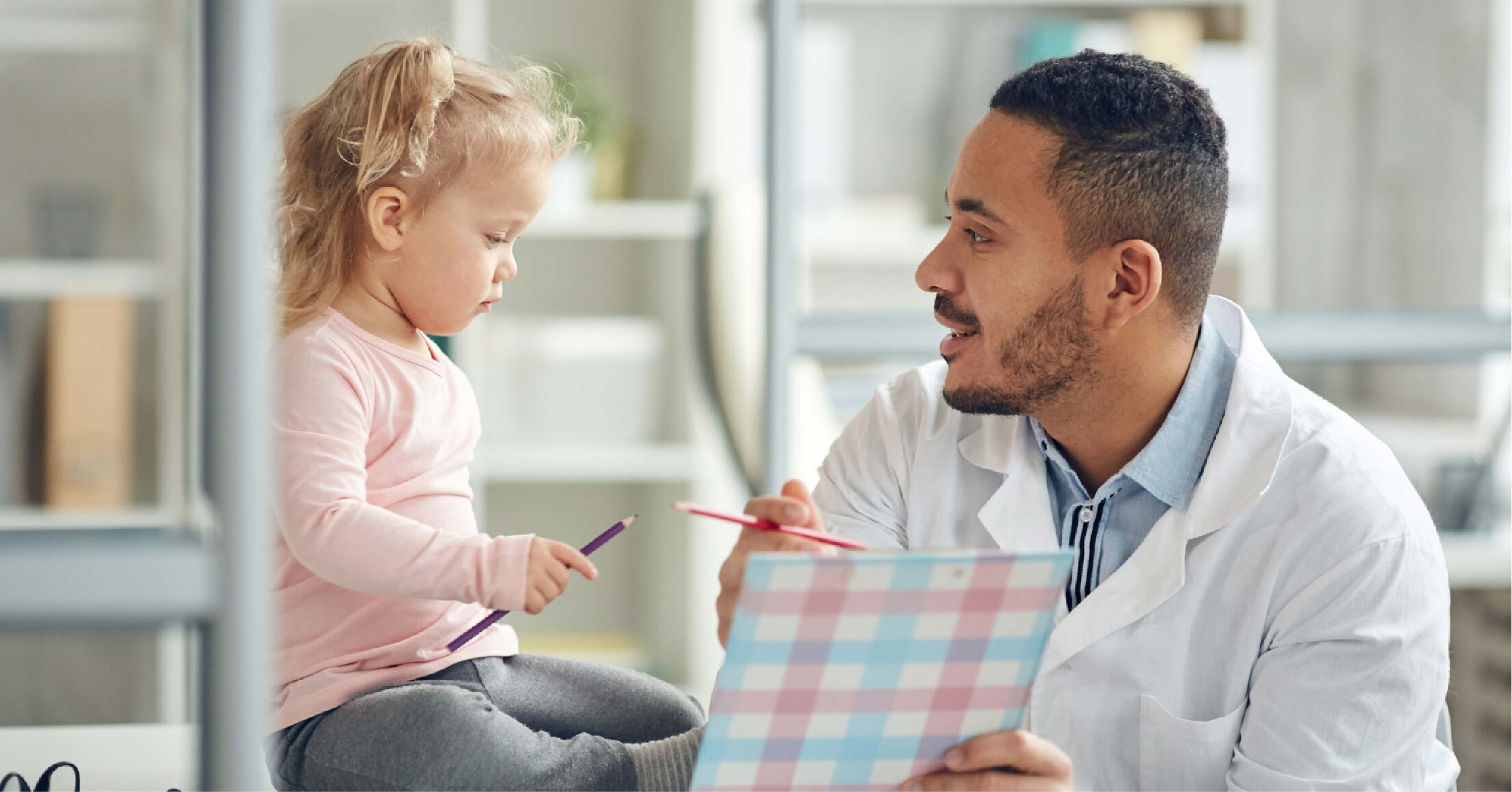 Primary care physicians should play a greater role in the diagnosis of autism spectrum disorder, according to a recent research study.
A group of health care professionals based out of Baylor College of Medicine and the University of Colorado College of Medicine published a study in Pediatrics called "Screening and Referral Practice for Autism Spectrum Disorder in Primary Pediatric Care."
In this study, the authors go beyond just examining when children were first screened for ASD, and instead strived to learn more about when children were being referred to a specialist, and eventually diagnosed.
The results showed a serious disconnect between the first indication of ASD and actual diagnosis.
"Among the 530 children who failed the MCHAT (autism screening test), less than one-third were referred to a specialist for diagnostic evaluation," author of the study Sonia Monteiro, MD reported.
"Children who were referred at the time of failed screening were diagnosed an average 16 months earlier than children who were referred later."
They concluded that a high rate of ASD-specific screening does not necessarily lead to an increase in referrals to specialists or even eventual ASD diagnosis.
A Rise in Prevalence
In March of 2020, the CDC released an updated report estimating that 1 in 54 children in the United States had autism spectrum disorder. This was up from the estimated 1 in 59 just two years prior. A study published in Pediatrics argues this could be even higher, with 1 in 40 children being affected by the developmental delay. But why the jump in numbers?
The American Academy of Pediatrics (AAP) believes that the rise in autism rates are due to better screening practices.

The AAP released an updated report for the first time in ten years outlining new procedures for primary care physicians screening for ASD. In it, they recommend all children undergo developmental screenings at 9, 18, and 30 month checkups, as well as specific ASD standardized screenings at 18 and 24 months old.
"We know the early years, meaning really birth to 5, is where the pivotal time points are to intervene in development," she said. "That time frame is where the child's brain is most adaptable so if there are delays, they can learn the most and make the most progress during those ages," explained Kristin Sohl, M.D., FAAP, and member of the AAP Council on Children with Disabilities Autism Subcommittee.
Despite the rise in autism screening practices, the average age of diagnosis is still 51 months, or just over four years old. The CDC states ASD can be reliably diagnosed by an experienced professional by two years old.
What does that mean for primary care physicians? Taking action early can change the course of their patient's trajectory
The Role of Pediatricians
The authors of the Pediatrics study conclude that pediatricians and primary care physicians should feel empowered and be armed with the proper tools to diagnose children with ASD or make referrals immediately upon initial concern.
"Our study demonstrates that increased rates of screening for ASD do not guarantee earlier age of diagnosis; instead, the primary care pediatrician's actions following a failed screen are of most importance."
Due to long wait times for evaluations with specialists, the authors of the study believe education for ASD diagnosis needs to be made readily available to all pediatricians, and in cases where there is uncertainty, children should be referred to specialists.
"Pediatricians should be empowered to independently diagnose children within a medical home who meet criteria for ASD," Monteiro states.
A New Tool in the Toolbox
Health care providers can now offer Clarifi ASD, a saliva based diagnostic aid to their patients with a positive screening test or underlying concern for autism, in order to help identify and diagnose children with autism at younger ages.
This simple saliva swab is designed to provide a probability of an autism diagnosis based on epigenetic biomarkers in the saliva. It is currently available to children 18 months through 6 years of age (until the child's seventh birthday).
This epigenetic test is the world's first saliva swab that can help detect ASD.
The technology is based on peer-reviewed research, in part funded by the AAP, conducted by researchers at SUNY Upstate Medical University and Penn State College of Medicine.
Clarifi ASD provides primary care physicians a new biological tool that can help support a diagnosis, or provide more targeted referrals to specialists. This, in turn, can help children access critical intervention services that may help change the trajectory of their lives.
This saliva test is prescription only, and must be ordered and administered by a health care provider.
Interested in offering the Clarifi autism saliva test to your patients? Order test kits today at no charge to your clinic by visiting ClarifiASD.com.