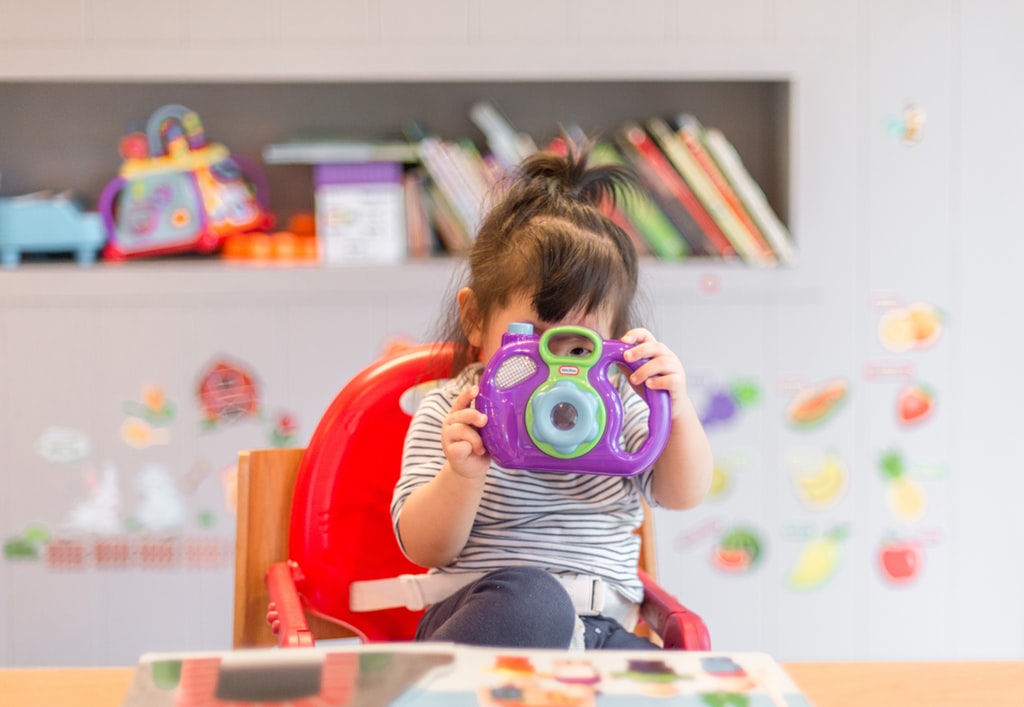 Early Intervention Makes A Difference
Autism prevalence in the United States has been rising steadily over the years as awareness and understanding of the developmental disorder becomes better known.
As of now, the Center for Disease Control and Prevention (CDC) estimates that 1 in 54 children are diagnosed with autism spectrum disorder. Other research suggests that could be even higher, with as many as 1 in 40 children actually having the disorder.
Yet, despite a better understanding of what to look for in young children with developmental delays, the average age of diagnosis for autism spectrum disorder is still over four years old.
Autism Screening Challenges
One potential reason for this delay is that children aren't being screened for autism spectrum disorder, or other developmental delays, upon initial concern.
The CDC reports that of children identified with ASD, about 85% had developmental concerns by the age of three, but only 42% of children received a comprehensive developmental evaluation by three years old.
"The majority of children with ASD had concerns about their development documented in their records before 3 years of age. However, there was frequently a lag between first concern and first developmental evaluation. This lag may affect when children with ASD can begin to get the services they need. Getting services as early as possible can make a difference in the development of a child with ASD," the CDC emphasizes.
Similarly, a recent study conducted by the Baylor College of Medicine found that only about 31% of providers placed autism-specialist referrals for their patients after they failed an initial developmental screening exam. According to their research, "the vast majority (of providers) did not take referral action and were not immediately evaluating the child for ASD."
The researchers also reported that about half of the families that received referrals to specialists actually completed them. But without an official diagnosis, it can be a struggle for a child to start early intervention services.
What Are Early Intervention Services?
Early intervention services can be a variety of therapies meant to help a developing child learn important thinking, communication, social, emotional, and physical skills. These services could include:
Family Training
Speech Therapy
Hearing Impairment Services
Physical Therapy
Nutrition Services
These services can come in many different forms, such as Applied Behavior Analysis (ABA), or the Early Start Denver Model (ESDM). We'll get into some examples in a little bit, but the overarching goal is to build a child's skills, like verbal and response, to help improve function relating to both the core and associated features of ASD.
A recent study published in the American Academy of Pediatrics suggests that a child's developmental progress should also have active involvement with their families/caregivers and consider the socio-cultural beliefs of the family, as well as economic capability, to best affect a child.
"Active family involvement can have a positive impact on developmental outcomes. Parental or caregiver involvement increases the amount of intervention time delivered to the child inasmuch as children in this age range are likely to spend more time with their parents in their home and neighborhoods than in other settings."
The study further notes that involvement from the family can be cost-effective, and increase a sense of empowerment on the part of parents and caregivers.
These therapies may look different based on each individual child's needs. However, it's generally accepted that "children who receive the recommended early intervention have a greater chance later in life of living independently, securing employment and developing meaningful and lasting friendships and relationships with long term research showing benefits for children as they grow and develop."
When Is Early Intervention Most Effective?
Research has shown that early intervention services can most impact a child with ASD when applied before three years of age.
"Interventions initiated before three years of age may have a greater positive impact than those begun after the age of five years," a study published in the American Academy of Pediatrics reported.
Why is this?
According to the National Institutes of Health (NIH), a young child's brain is still forming at or before preschool age (think 2 and 3), making it more "plastic" or "changeable" than at older ages. Because of this, intervention services have a better chance of being effective in the long term when applied before the age of three.
"The sooner a child gets help, the greater the chance for learning and progress. In fact, recent guidelines suggest starting an integrated developmental and behavioral intervention as soon as ASD is diagnosed or seriously suspected," the NIH states.
Applied Behavior Analysis (ABA)
The most widely used service among families and clinicians is called Applied Behavior Analysis, otherwise referred to as ABA. This therapy for autism symptoms was developed in the 1970s by psychologists Ivar Lovaas and Robert Keogel.
ABA sets out to teach developmental and social skills through positive reinforcement and play therapy. Caravel Autism Health applies this method, and explains more about how it works.
"Typically-developing children often "pick up" a variety of skills as they observe and imitate others. They are naturally reinforced by imitating and engaging with others. Children with autism, however, tend to be engrossed in objects and activities that interest them. They are less likely to spontaneously imitate and interact with others in a wide range of activities. This is not to say that children with autism cannot learn to develop appropriate play. For children with autism, play and social skills must be broken down, deliberately taught, practiced, and generalized. This teaching method will allow a child with autism to take part in play and peer group activities."
The hours a child may spend in ABA will vary based, but research shows an average of 30–40 hours a week typically shows the best results.
Therapies in ABA will, of course, look different for each individual. For a deeper dive into ABA, check out their website and/or ask your child's doctor for more info!
The Early Start Denver Model (ESDM)
The Early Start Denver Model (ESDM) is also based on ABA, and is a behavioral therapy for children with autism between the ages of 12–48 months.
In the Denver model, children are encouraged to build new skills by building on their interests. This model has been known to help improve language, cognitive, motor and daily living skills. Therapists also focus on training a child's parents to use the strategies they practice in their sessions at home.
In one study, researchers assigned 48 children between 18 and 30 months old to the earlier treatment group, or to a control group of children who received a combination of standard treatments.
"After two years of treatment, children who received up to 20 hours a week of the intervention gained, on average, 17.6 IQ points, compared with the 7 points gained by the control group. This improvement stems largely from gains in language skills. The treatment group also scored 64.7 points on a measure of daily living skills, and 77.4 points for motor skills, both significantly higher than the scores of the control group," the study reports.
The hours in which a child may spend in ESDM vary as well, but it can be applied in many settings, including at home, in a clinic, or in school, and is provided in both group settings and one-on-one.
For a deeper dive into ESDM, check out their website and/or ask your child's doctor for more info!
Early Intervention Can Make a Difference
In the end, early intervention services have been proven to impact a child with autism in multiple areas of their life, such as their academic success and communication skills. It can even cost a family less in the long term, with one study reporting an average of $19,000 saved per child who had early intervention services in the beginning of life.
However, to work most effectively children need to be diagnosed with autism spectrum disorder sooner. Right now, that average age is over four years old, but research has shown that early intervention services work best when started by age three.
Clarifi ASD, a saliva test is widely available through pediatricians and family practitioners, and aims to reduce the time it takes to be diagnosed with autism by providing a non-invasive, accurate test that aids in the early diagnosis of autism spectrum disorder in children ages 18 months through six years. The test is easily administered in-clinic with results available within 3–6 weeks.